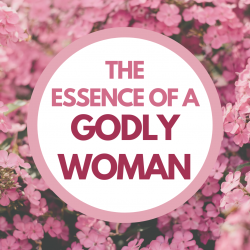 August 29, 2021
Josiah rules Judah
22 Josiah was 8 years old when he became king, and he ruled for thirty-one years in Jerusalem. His mother's name was Jedidah; she was Adaiah's daughter and was from Bozkath. 2 He did what was right in the Lord's eyes, and walked in the ways of his ancestor David—not deviating from it even a bit to the right or left.
3 In the eighteenth year of King Josiah's rule, he sent the secretary Shaphan, Azaliah's son and Meshullam's grandson, to the Lord's temple with the following orders: 4 "Go to the high priest Hilkiah. Have him carefully count[a] the money that has been brought to the Lord's temple and that has been collected from the people by the doorkeepers. 5 It should be given to the supervisors in charge of the Lord's temple, who in turn should pay it to those who are in the Lord's temple, repairing the temple— 6 the carpenters, the builders, and the masons. It should be used to pay for lumber and quarried stone to repair the temple. 7 But there's no need to check on them regarding the money they receive, because they are honest workers."
8 The high priest Hilkiah told Shaphan the secretary: "I have found the Instruction scroll in the Lord's temple." Then Hilkiah turned the scroll over to Shaphan, who read it.
9 Shaphan the secretary then went to the king and reported this to him: "Your officials have released the money that was found in the temple and have handed it over to those who supervise the work in the Lord's temple." 10 Then Shaphan the secretary told the king, "Hilkiah the priest has given me a scroll," and he read it out loud before the king.
11 As soon as the king heard what the Instruction scroll said, he ripped his clothes. 12 The king ordered the priest Hilkiah, Shaphan's son Ahikam, Micaiah's son Achbor, Shaphan the secretary, and Asaiah the royal officer as follows: 13 "Go and ask the Lord on my behalf, and on behalf of the people, and on behalf of all Judah concerning the contents of this scroll that has been found. The Lord must be furious with us because our ancestors failed to obey the words of this scroll and do everything written in it about us."
14 So Hilkiah the priest, Ahikam, Achbor, Shaphan, and Asaiah went to the prophetess Huldah. She was married to Shallum, Tikvah's son and Harhas' grandson, who was in charge of the wardrobe. She lived in Jerusalem in the second district. When they spoke to her, 15 she replied, "This is what the Lord, Israel's God, says: Tell this to the man who sent you to me: 16 This is what the Lord says: I am about to bring disaster on this place and its citizens—all the words in the scroll that Judah's king has read! 17 My anger burns against this place, never to be quenched, because they've deserted me and have burned incense to other gods, angering me by everything they have done.[b] 18 But also say this to the king of Judah, who sent you to question the Lord: This is what the Lord, Israel's God, says about the message you've just heard: 19 Because your heart was broken and you submitted before the Lord when you heard what I said about this place and its citizens—that they will become a horror and a curse—and because you ripped your clothes and cried before me, I have listened to you, declares the Lord. 20 That's why I will gather you to your ancestors, and you will go to your grave in peace. You won't experience the disaster I am about to bring on this place."
Josiah's reform
When they reported Huldah's words to the king,