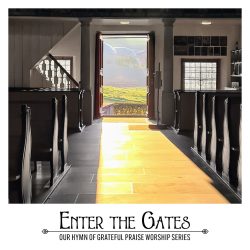 November 12, 2023
Psalm 100
A psalm of thanks.
100 Shout triumphantly to the Lord, all the earth!
2     Serve the Lord with celebration!
    Come before him with shouts of joy!
3 Know that the Lord is God—
    he made us; we belong to him.[a]
    We are his people,
    the sheep of his own pasture.
4 Enter his gates with thanks;
    enter his courtyards with praise!
    Thank him! Bless his name!
5 Because the Lord is good,
    his loyal love lasts forever;
    his faithfulness lasts generation after generation.
Footnotes
Psalm 100:3 Qere; Kethib and not we ourselves