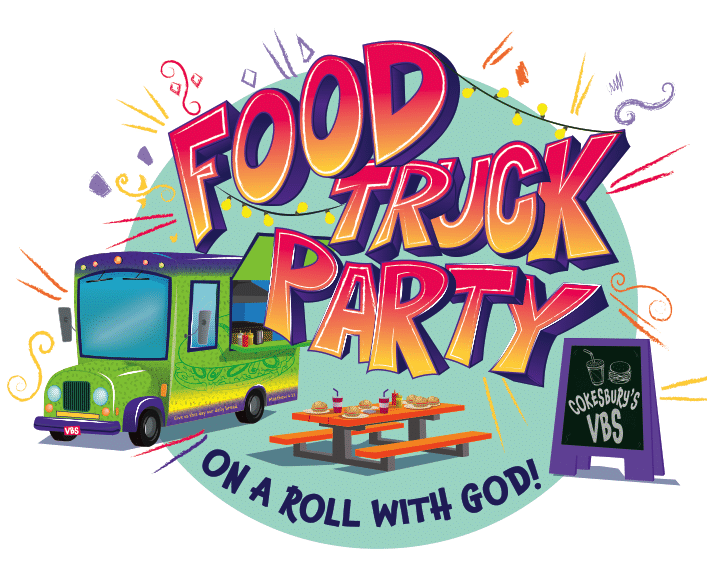 Join us for Vacation Bible School 2022, Food Truck Party!
Get ready for a week of adventure as we go on a roll with God July 11-15, 2022
9:00 AM - 12:00 Noon
4 year olds through entering 5th graders
Absolutely 100% completely totally undeniably FREE!!!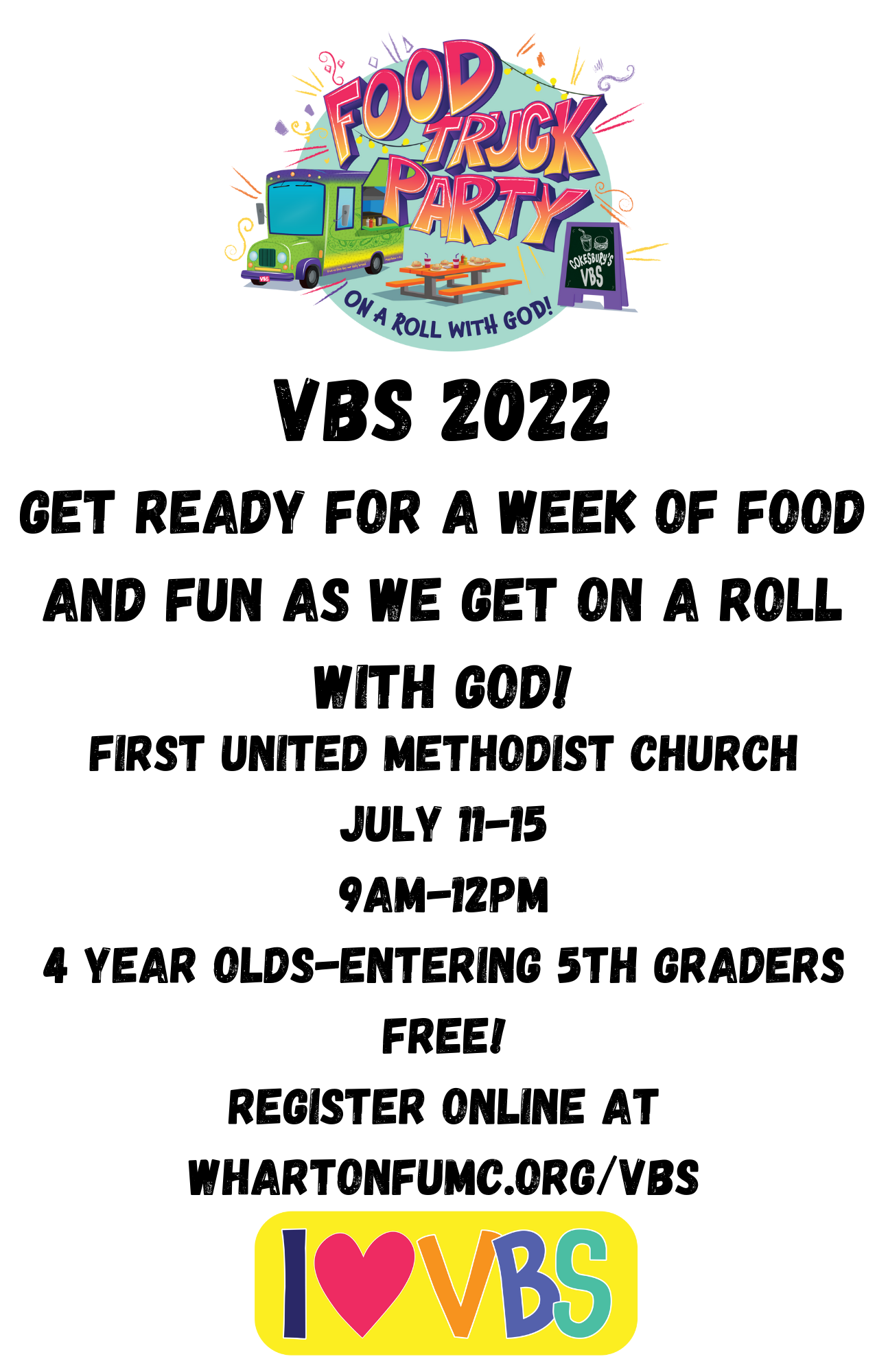 It also takes a lot of volunteers to show the love of Christ to the children of our community. There is something for everybody, so please volunteer to help with Vacation Bible School this year.